Protecting your intellectual property (IP) rights on YouTube. 
Specializing in Monetizing & Reporting User Generated Content (UGC) on YouTube
Our team specializes in digital content strategy, distribution, monetization including collecting, reporting, distributing of all royalties and IP protection for content creators worldwide.   Our clients are Hollywood Studios, Distributors in the TV, Film and Music industry.  Our top priority is claiming your audio and video Intellectual Property rights from theft online to protect your brand (TV and theatrical)  and prevent others from making money off your content! Our clients also benefit from our proprietary reporting tool.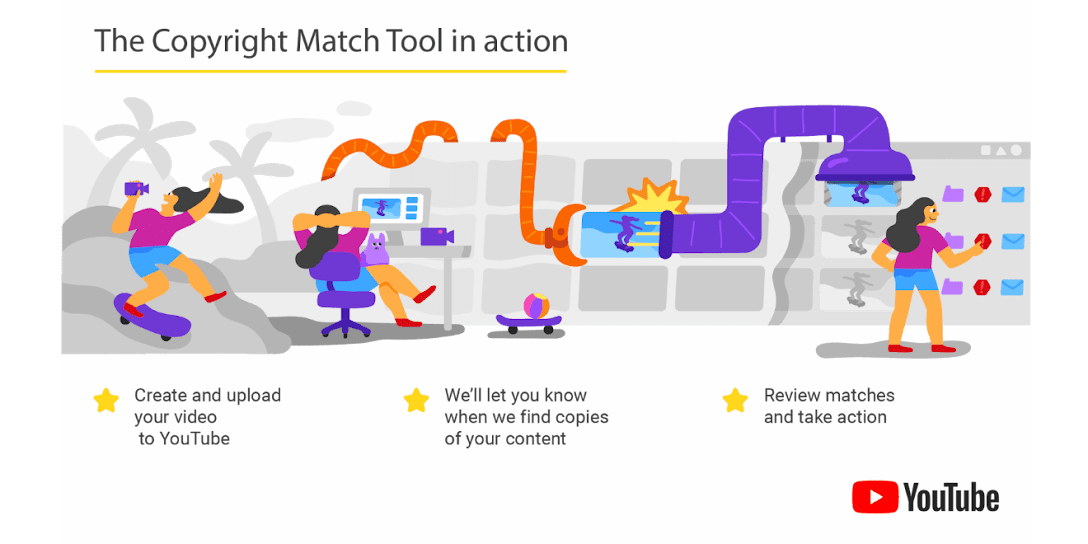 Studios / Distributors / IP Holders



• Claim Your IP and make money on YouTube
• We Can Monetize Your UGC Video(s) and/or Audio Files
• Claim Your Audio, Video or Audio/Visual IP From YouTube
• Block, Takedown, Track or Claim IP by Region
• Ad Break strategy created and all Ad formats added to every video
• Increase your broadcast distribution deals by knowing your analytics Per Title By Region
• Claim tour UGC videos (3rd party uploaded content) on YouTube without going public with your content on YouTube
• Video rental & purchase available on Google Play and YouTube
• Custom video ID's, Campaigns and Labels created.
• Create Cards, End Screens, Feature Videos, Tags, Notes, Auto Playlists, Custom Thumbnails (not created) and more.
• Swap Audio Track(s) From Your Video to Remove Content ID Claim Songs From Your Videos.
• Learn Best Practices For Metadata.
• Release Content On Schedule
• YouTube channel created using Google best practices (Show Name - Season Number - Episode Number - Title of Episode).
• All Projects are Tracked Via G Suite (Google Cloud)
• Find Out More About Manual Claims on UGC
• Proprietary Reporting Tool reporting by show by season.
• Custom Dashboard
• Click to View Estimated YouTube Revenue Calculator
• Click to View YouTube Views To Subscriber Ratio Calculator
• Click to View YouTube Views to Money Calculator
We offer content creators opportunities to increase their revenue, help on building a growth strategy, copyright protection, UGC content claiming and manual claiming on videos and audio tracks. As well, we can set up Rental and Purchase. Monetize Your UGC Content on YouTube. View our Clients



Learn more about Digital Rights Management

Learn more about our Proprietary Reporting Tool